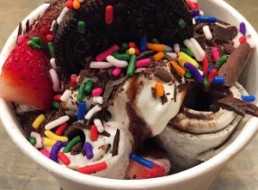 Posted on August 21, 2015 by Jamie Stahl in Dessert

Do you know what area of the city I really don't like very much?  The Lower East Side.  Except for about six blocks of "trendy" restaurants and bars, the whole area smells like a dirty bandaid covering an infected wound.  Most of the LES looks like an infection too.  Speaking of, this is where I […]

No Comments. Continue Reading...