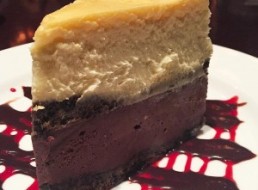 Posted on January 28, 2016 by Jamie Stahl in Restaurants

I am in Florida.  Whoohoo! I got here Tuesday night and went straight to dinner from the airport.  First stop, Village Tavern.  One of the greatest places in the world.  This restaurant is enormous and all of the tables can fit upwards of 8 people (Maybe 6 people.  Sometimes my memories exaggerate details a little […]

No Comments. Continue Reading...