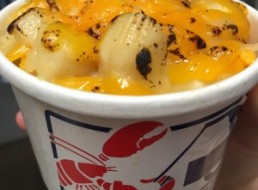 Posted on October 27, 2015 by Jamie Stahl in Truthful Tuesday

This Week's Truthful Tuesday: Here's An Idea, Be Nice If you work in a restaurant or a food stand or in a food truck, do you think it's in your best interested to be nice to people?  Ignoring the obvious "tipping" factor, what good could come out of being rude to customers?  Ideally it's a […]

1 Comment. Continue Reading...