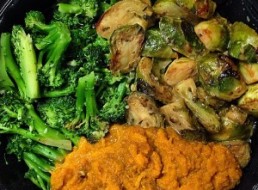 Posted on April 22, 2015 by Jamie Stahl in Healthy

It all started Saturday night.  After such a gorgeous day outside, I decide to sleep with my window cracked open.  That's how I got attacked.  Okay, so I guess I'm being slightly dramatic.  I got 3 mosquito bites!  Figuring I learned my lesson, Sunday night the window was closed (good thing because it was pouring rain […]

3 Comments. Continue Reading...