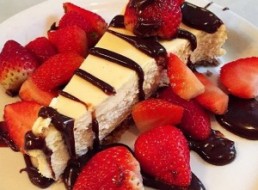 Posted on March 21, 2016 by Jamie Stahl in Dessert

If you read/watched my previous post from March 15, you already know that something tremendous has just changed in my life.  If you haven't, 1.) why not? 2.) just kidding, but seriously can you go read it? 3.) actually, can you finish reading this one first and then go back to the previous one because […]

2 Comments. Continue Reading...