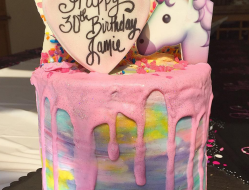 Posted on September 27, 2016 by Jamie Stahl in Truthful Tuesday

Well, I did it.  I made it to thirty.  Thirty freakin years old.  I've completed approximately one-third of my life (I tend to be a "glass half empty" type of person).  Three whole decades have passed since my birth and a lot of things in the world have changed drastically.  It's a scary place out […]

4 Comments. Continue Reading...