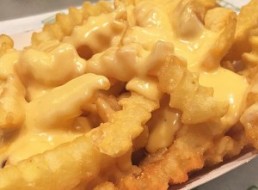 Posted on July 30, 2015 by Jamie Stahl in Restaurants

I went out to dinner last night with my parents.  We were in New Jersey together, specifically in Paramus, at the Garden State Plaza mall.  There was a bit of debating about what restaurant we should eat at, but we all agreed pretty quickly.  Both of my parents had to do errands at the mall before […]

2 Comments. Continue Reading...