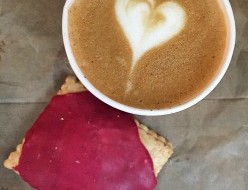 Posted on September 29, 2015 by Jamie Stahl in Truthful Tuesday

This Week's Truthful Tuesday: Coffee Causes Problems Today, September 29, 2015 is National Coffee Day.  I think that for most people, like my dad, every day is National Coffee Day so there isn't very much of a difference.  Some places are giving away cups of coffee for free or doing some kind of BOGO offer, […]

1 Comment. Continue Reading...