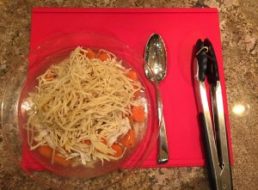 Posted on August 11, 2016 by Jamie Stahl in Uncategorized

This past weekend I had to deal with a not so wonderful cold.  I was all stuffed up and none of the food I was eating tasted right (the worst symptom of all!).  Tea was my new best friend until my parents were about to pick up the necessary ingredients to make homemade chicken soup. […]

1 Comment. Continue Reading...