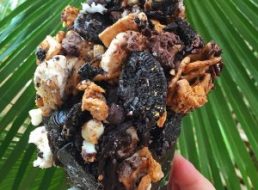 Posted on April 30, 2016 by Jamie Stahl in Recipes

The Stairway to Heaven This has got my mom's name ALL OVER IT!  It is a 100% mom creation that got carried away.  But just the right amount of carried away that it looks amazing and not like a big pile of shit (sorry to be so literal). In order to replicate The Stairway to […]

1 Comment. Continue Reading...