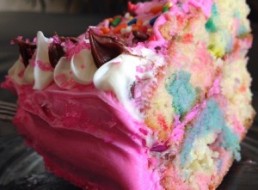 Posted on May 29, 2015 by Jamie Stahl in Homemade

Last night I baked a cake.  I used Pillsbury Funfetti cake mix because it's pretty, it tastes good, and it's easy.  All you need is to grab some oil, water, and eggs, put them in a bowl with the dry cake mix, and stick it in the oven.  Okay, the steps might be slightly more […]

3 Comments. Continue Reading...