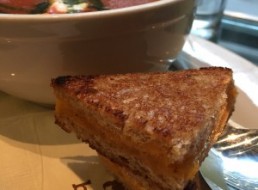 Posted on February 29, 2016 by Jamie Stahl in Restaurants

When you go into a restaurant, what is one of the first questions you get asked?  Would you say that being asked if you'd like some water is a common question upon sitting down in a restaurant?  In my experience, I would.  I think that I've eaten in enough restaurants throughout my twenty-nine years and […]

2 Comments. Continue Reading...