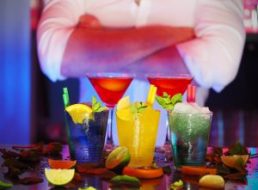 Posted on October 17, 2016 by Jamie Stahl in Recipes

Best Liquor And Halloween Pairings It may be best to leave the trick-or-treating to the kids (your neighbors probably wouldn't find it quite as endearing if you rapped at their door demanding candy), but there are plenty of grown-up ways to carve out a slice of the Halloween fun. Give your sugary spoils an extra bite with some amazing Halloween candy-liquor pairings, complete with […]

1 Comment. Continue Reading...