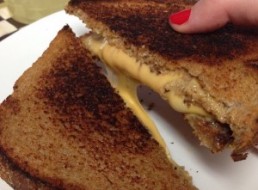 Posted on April 11, 2016 by Jamie Stahl in Food

Tomorrow, April 12th 2016 is National Grilled Cheese Day!  This has to be one of my favorite food holidays and is also one of the first food holidays that I celebrated as a food blogger.  Technically I celebrate the grilled cheese sandwich multiple times a week, so from that standpoint, this food holiday isn't exactly super […]

1 Comment. Continue Reading...