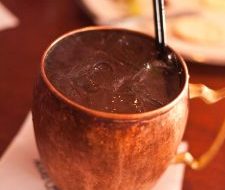 Posted on February 13, 2017 by Jamie Stahl in Food Facts

  Weird Facts About the Moscow Mule Many a great story has begun with a drink…or a few. Some drinks, like the Moscow Mule, have great tales all their own. A cool drink with a kick, the Moscow Mule, despite its Russian-inspired name, was concocted in the Cock 'N' Bull pub in Hollywood, CA, in […]

2 Comments. Continue Reading...