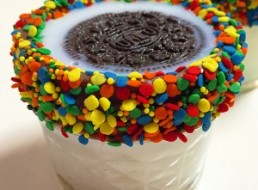 Posted on January 11, 2016 by Jamie Stahl in Homemade

Jamie's Edible Jar Decor I just finished up a cute little DIY project that I wanted to share with everyone.  The short version is that I decorated the rim of a jar.  It was super simple and added a lot of fun to an otherwise boring jar.  The way I did it was pretty half-assed, […]

2 Comments. Continue Reading...