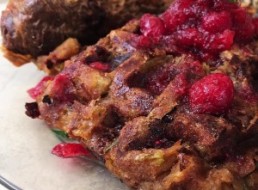 Posted on November 27, 2015 by Jamie Stahl in Recipes

Thanksgiving is over and now there are tons of leftovers in the house.  Of course, eating leftovers "as is" tastes great, but after 2 days of the same meal for breakfast, lunch, and dinner, a little change might be welcome.  If you do a quick sweep through of the refrigerator and pantry, you will probably […]

No Comments. Continue Reading...